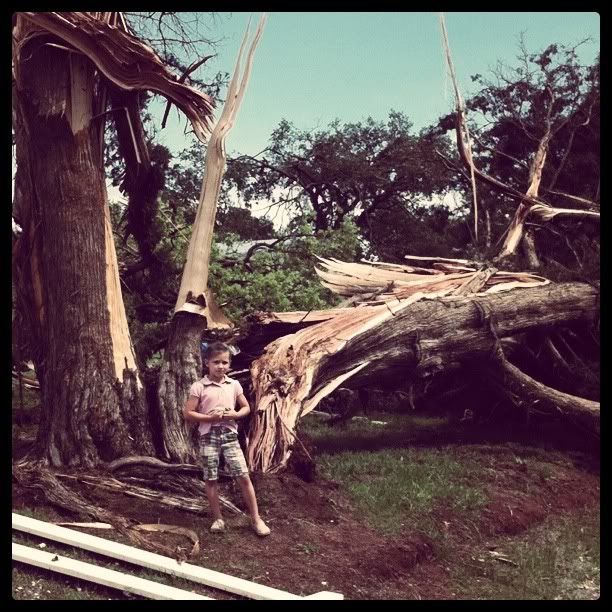 ~~These past two months the winds have blown hard, starting with the very literal winds of a tornado that blew through our small town. My hard-working husband was hours away with business and as the storms drew nearer I made the decision to leave our house with the girls and go to a friend's who has a tornado shelter. I had no idea that we were heading directly to the path of the tornado.
It was a strange sensation, feeling the pressure change as the twister raged over,
hearing loud crashes,
bangs,
and then
silence
.
~~Our friends received some damage and a lot of debris but thankfully their home withstood the storm. There were many others that day who lost everything.
My heart broke
when we saw the damage.
~~The storm also went directly over my parent's home and while century old trees fell in all directions, by some blessing their house withstood.
~~It seems that these winds continued to blow through the weeks.
Blow life into a busy whirl.
Much of that has been blessing.
Our business has reached its peak season-the time when there's hardly room to breathe.
This is our second time to come through this cycle and while we know to expect the ebb and flow, it's still an adjustment.
~~My personality is the type to hold onto stress and anxiety no matter how much I try to change that.
When life is good I stress. When life is hard I stress.
I don't know why but it is my natural bend that I'm slowly trying to unwind.
And in this busy time my anxiety reliever,
my art,
has suffered
.
The times when I need it the most are also the times when it tends to get neglected.
But if we listen our hearts will send signals.
Quietly at first and then
Loud.
~~I've been battling my health for two months now. Sinus infections, ear infections, all types of strange problems. I've been to the doctors, tried different solutions,
nothing worked.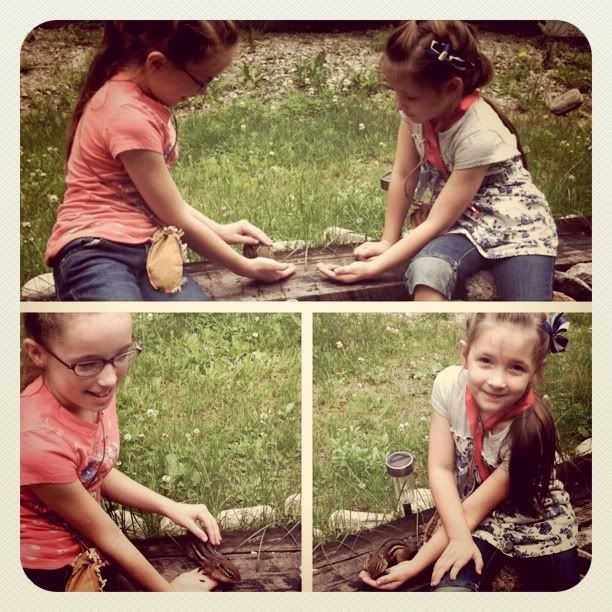 ~~This week the girls and I headed North to a summer camp in Kenora, Ontario Canada.
My parents run it in the summer and it's been in my family for generations. My girls are
running free
; making memories on the same grounds that I used to explore as a girl. And as I sit by the lake with the breeze blowing gently, I feel the anxiety fall away like a heavy coat.
We've only been here a couple of days and my health is improving. I'm breathing easy, sleeping deeply.
And somehow, there is a lesson I must learn here.
~~Learn to take this peace back home to my whirlwind life.
One can't help but feel close to God
when you're surrounded by His beauty.
And though it may be harder to recognize at home, I know that this same closeness can be found there too.
~~So this week I will dig out my sketchbook and allow my heart to rest.
I will look for the answers in the light sparkling across the lake.
Listen for them in the loons, calling across the water at night.
And carry them 1200 miles back home in a very grateful heart.