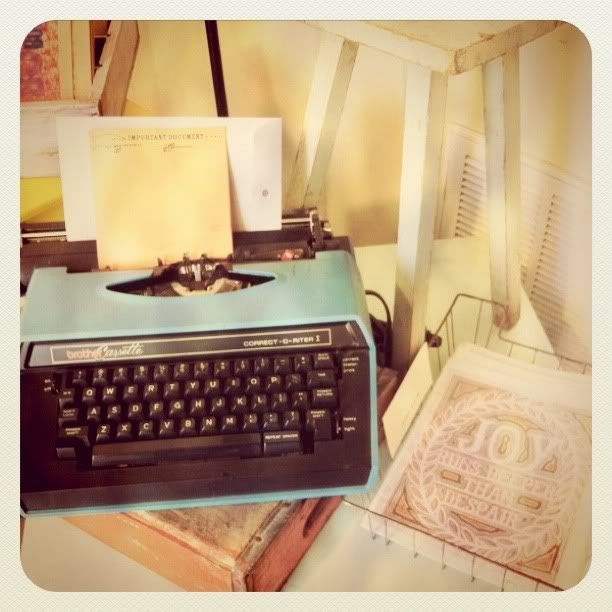 ~~I'm finally getting to the other side of a bad inner ear infection; something I'd never experienced before and wouldn't wish on anyone. Dizziness, fever, chills,
and all from a little place in my ear being out of balance.
It had me thinking a lot about balance
and I'm sure there's a blog post in there somewhere,
but for now I'm just happy to start seeing the light at the end of this tunnel.
~~So I hope it's okay if, instead of sharing my own thoughts, I share some of the wonderful inspiration I read this morning.
**
For When You Feel Behind
When I read the title of Emily's post it almost brought tears to my eyes because she put into words exactly how I've been feeling. Life seems to rush by and so many times I do feel like I'm constantly on the chase.
**
When It All Feels Like A Mismatched Mess
"I haven't got anything together and I can stop looking for some hidden door that's going to someday open up to my real, perfect life and I can stop waiting and I can start laughing praise, because this wondrous mess, this is it."
Ahh!! Yes!
**
Giving Oneself Completely and Unapologetically to An Obsession
My dear friend writes so open and honest and her post resonated with me this morning as I'm still seeking to become more and more comfortable in my own skin.