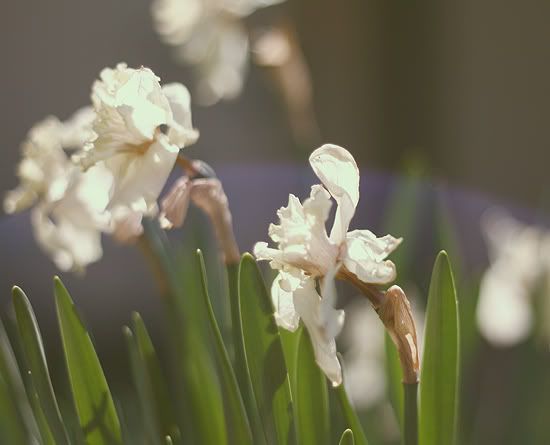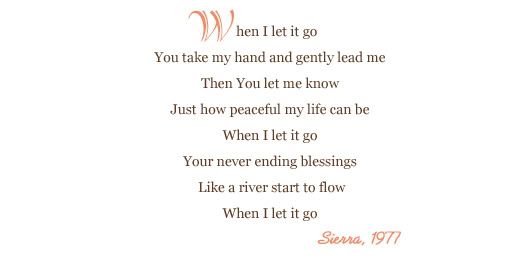 ~~There's a song by a group called "Sierra" and the words have been stuck in my head for years. It's strange how some songs can do that.
Many mornings I've woke up with the words running through my mind.
For a long time I thought that it was there because of the catchy tune (
or maybe the fact that my husband and I listened to the album quite a lot when we were expecting our own "Sierra."
)
Only now, years later, are they truly sinking in
deep
.
~~My nature is to want control. I like life to be predictable, manageable,
held
tight
in the palm of my hand.
~~For so long I fought the idea of letting go.
Doesn't letting go mean giving up?
Giving up our hopes?
Giving up our dreams?
~~Oh, but now I see!
When our palms are closed tight we can't receive the numerous blessings our Loving God wants to give.
And they are everywhere!
He takes our small little dreams and makes them
bigger
. Opens our eyes
wider
.
Fills with grace.
"I meditate on all your works and consider what Your hands have done.
I spread out my hands to You;
My soul thirsts for you like a parched land."
Ps 143:5-6
Thank You Lord, for Grace.
(If you would like to listen to the song, you can hear it here: "
Let it Go.
"