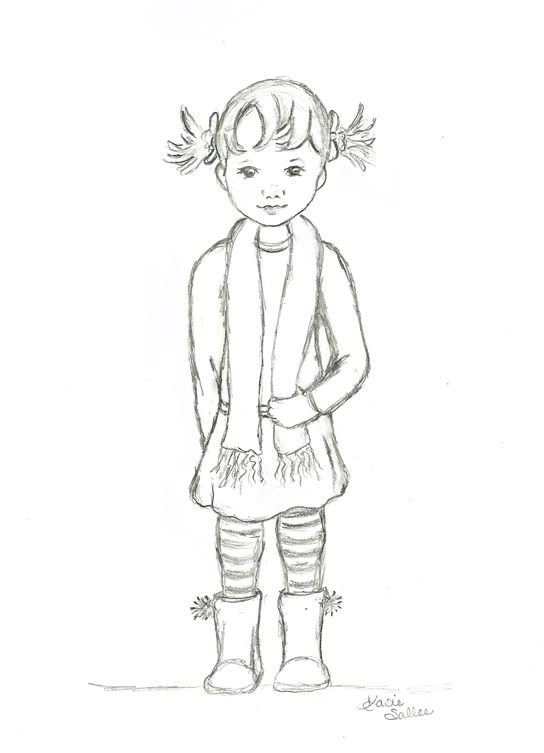 ~~My youngest daughter, Savannah, is in Kindergarten.
I love Kindergarteners!
Just last week I visited her classroom for the Fall Party. There's something about being in an Elementary school that makes you want to be a kid again. The walls are decorated with colorful art and craft projects. Construction paper bats, pumpkins and leaves made the room a cheery, happy place.
If I had another life to live I really think I would enjoy being a Kindergarten teacher.
~~The thing I love most about the 5-6 year old age, however, is their innocent self-confidence. They just sparkle with it. Kindergarteners know exactly who they are and what they like. All you have to do is take a look at their outfits. As every Mother of a 5 year old knows, there comes a point when you have to give up the dress debate.
**So you want to wear your cowboy boots with your shorts?
Okay
.
**So you really, really want to wear the purple sweater with the green tights?
All right
.
**So you absolutely have to wear your sparkle shoes every single day?
As long as it gets us to school on time.
~~As I was looking around Savannah's classroom at all her cute little friends I could see this sparkly self assurance and it made me happy.
Oh to be more childlike!
At what age do we start listening to all the voices that say;
"You know, purple doesn't really go with green."
"You should wear this to fit in."
"Stop being unique."
~~This morning as I was sitting at work I started thinking about the idea of being unique and I couldn't help but think of those Kindergateners.
I grabbed a piece of paper and a pencil and sketched out an imaginary little girl. It was fun to simply play with pencil and paper and see what came out.
~~For even more fun I scanned her into the computer, printed her out and had my Girls color her when they came home from school. I loved seeing the ideas they had for her.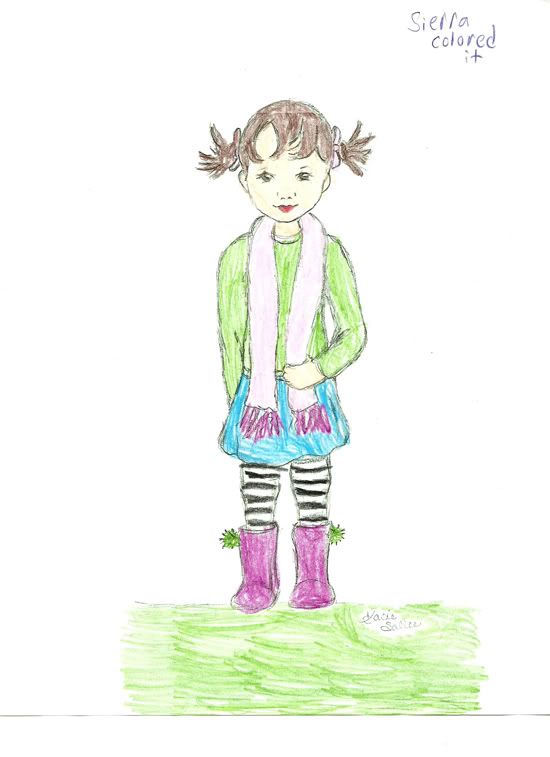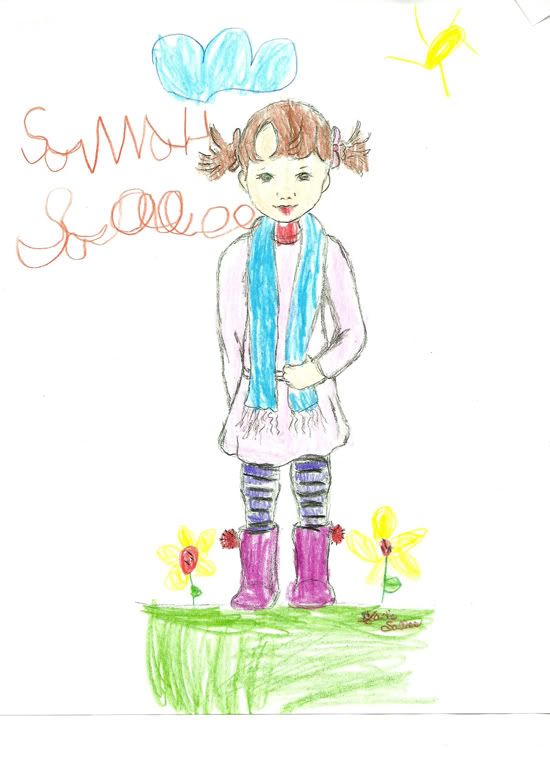 ~~My heart is challenged to be more childlike and to celebrate my own uniqueness.
How about you?