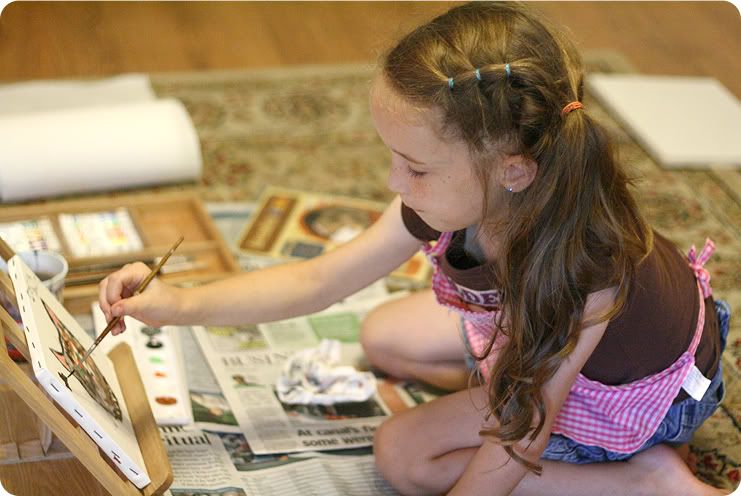 ~~I know that we're supposed to actually
do
something creative for the
AEDM
, but for me today was about refilling my cup. Julia Cameron talks about
Artist's Dates
in her books but as a busy Momma I'm not very good at actually putting that idea into practice. It's hard to sneak away for a little time on your own when there's always a list of things waiting to be done.
~~Today I made the time to get away (with a little help and encouragement from my Husband.) I had no agenda, just a few hours on my own to explore.
~~One of my stops was the bookstore, where I always end up in the children's section. I sat on the floor and slowly flipped through page after page of inspiration.
Words. Colors. Pictures.
Just a little bit of time in the kid's section of Barnes and Noble and I'm itching to run home and paint.
~~An author/illustrator who I'm really loving right now is
Peter H. Reynolds
. He may write children's books but their stories touch children of all ages.
The North Star
The Dot
Ish
Deep wisdom in little books!
~~Sometimes it's good to fill up your cup!