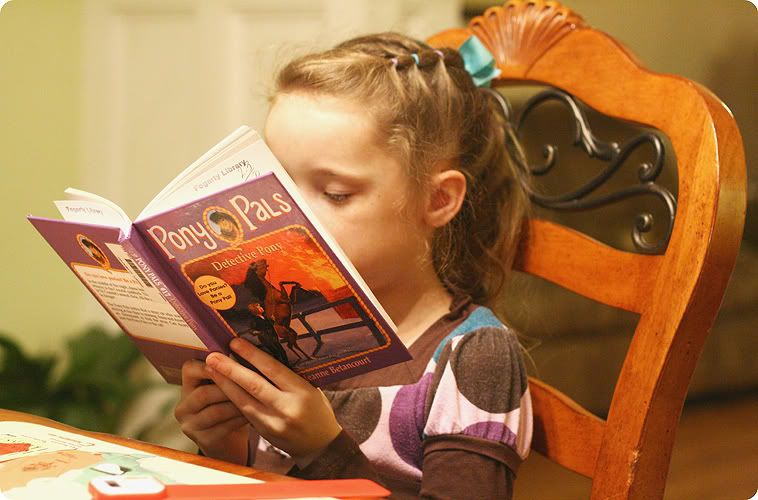 ~~I don't know how it happens. Your children keep growing, right underneath your nose.
And then one day, in a rare moment of stillness, you catch a glimpse and think,
"when did she get so big?!"
~~It seems like just the other day that Sierra was only beginning to learn her letters. Now she's an avid little reader. It makes my heart happy to see how much she loves books.
I was always the same when I was a young girl.
Her teacher requires them to read 15 minutes a night which is never a problem. The other night I kept asking her if she would like to take a break.
"Oh no Mommy! I have to find out what happens!"
And so my little bookworm read the entire 10 chapter book in one sitting.
One hour and forty minutes!
~~On a blustry cold Friday afternoon I took the girls to the library to read to "Gracie."
She's a big, beautiful Great Dane and the girls both loved her to pieces.
Savannah said, "I can't read but I'll show her the pictures."
Sierra read her two books and asked questions about what type of dog Gracie was and what she did as a therapy dog.
~~I think Gracie enjoyed it as much as they did!