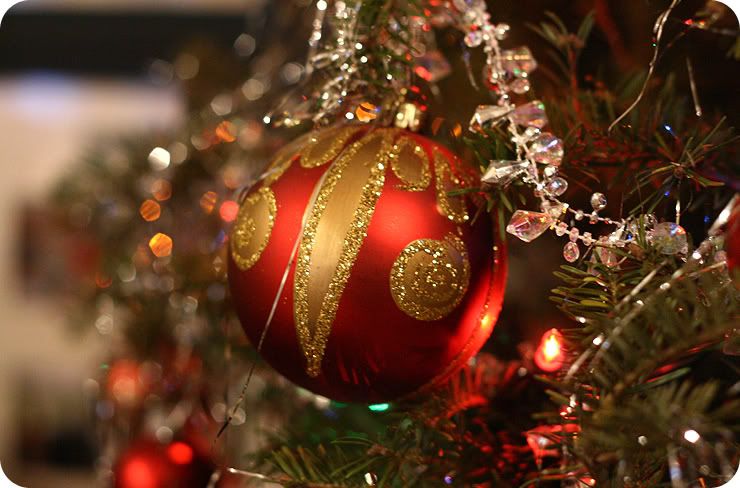 ~~Wow! I
am
alive!
~~It happens to me every year. Somewhere around the middle of November I wake up and realize that I have so much to do!
Christmas shopping,
Sierra's birthday,
school parties,
work parties,
Church parties,
Christmas cards to order,
cookies to bake.....
and the list goes on!
~~I love this time of year but I have a personality problem;
Overwhelm
.
I'm not a multi-tasker. Ask my dear husband and he will confirm. When I try to do too much or even
think
about too much my brain short circuits. (Please tell me that I'm not the only one!)
My coping method tends to be backing myself into a corner and procrastinating.
Sigh. Not good.
~~Lately I've been convicted that my overwhelm and stress is something much deeper than just a personality trait. Our pastor has been doing a wonderful series on idolatry and I've come to see that my big idols are;
"perfectionism"
and
"fear of what others think."
Christmas tends to bring those traits out in overdrive.
~~I've been doing a lot of praying, reading and journaling and it has been a great help. Sometimes I just need the reminder to stop, calm down, and turn to the One who has it all in His hands anyway. What great peace there is when I stop trying to do it all alone! (And perfectly no less!)
~~Which brings me back to blogging. Somehow I realized that I've been missing out on a lot of joy because I've lost touch with what is truly important to me and my life. My days have been looking like endless "to-do" lists filled with
"have-to's"
instead of
"want-to's."
Even the things that I enjoy, like blogging, started to feel like just another "have-to" on my list;
another opportunity to let people down.
~~Plus, there's the whole other issue of
"blog overwhelm."
I love to read blogs and have a pretty long list in my Google Reader. But after a while it's easy to forget that a blog is just a tiny snippet of someone's life and not the entire picture.
You start to compare yourself to others and wonder why you can't seem to get it all together like they do.
You know;
that blog of the lady who
has a successful art business,
a beautifully decorated home,
an organized blog with perfect pictures,
AND still finds time to finger-paint with her children?
Well, it goes from being an inspiration to a guilt-inducing whack on the head.
I start to wonder; "What's wrong with me? Why can't I do that? Why do I struggle so much?"
My sweet husband reminded me, "You don't know the behind-the-scenes."
So very true.
~~So, I've coped with blogging in the same way I do everything else;
retreat
!
~~But I'm coming to the place where I don't want to retreat anymore. Instead I'm praying for the strength and wisdom to live authentically.
*To say "yes" to things that bring true joy
*And to learn to say "no" when necessary.
*To quit stretching myself so thin and ask for help when I need it.
*To replace my fear and "other's expectations" with the realization that the only One I need to please is my Saviour.
*To let go of perfectionism and accept that imperfect is perfectly acceptable
.
~~I've been reading the book "
Do You Think I'm Beautiful
" by Angela Thomas and it has been feeding my heart. In the book Angela says;
"Do you remember the Pigpen character in the Peanuts comic strip? Pigpen is surrounded by a cloud of dust everywhere he goes. That's me-just dust. So dusty, in fact, that I take the cloud with me everywhere I go. So human. So prone to go forward and then turn around and move backward. I get it some days and forget it on others. Thank goodness that God remembers that I am just dust. His grace covers my inadequacies. His compassion waits patiently. His forgiveness removes my transgressions. He does not treat me as I deserve."
~Wow. There is the peace. There is the rest.
And I am learning.