Sierra showing her two winning ribbons!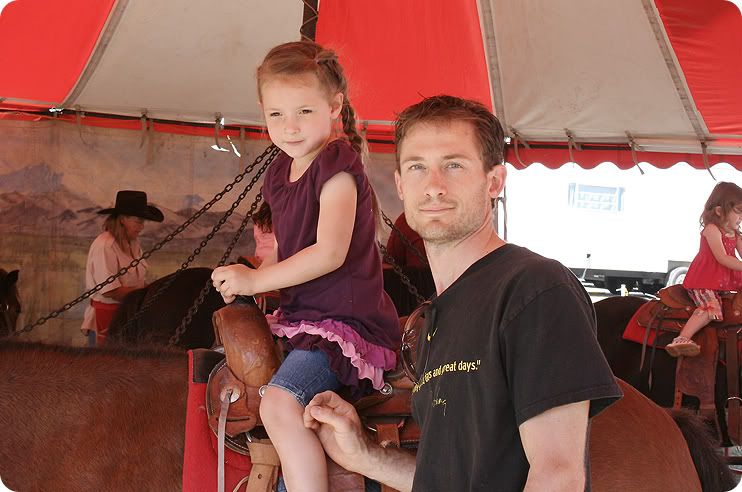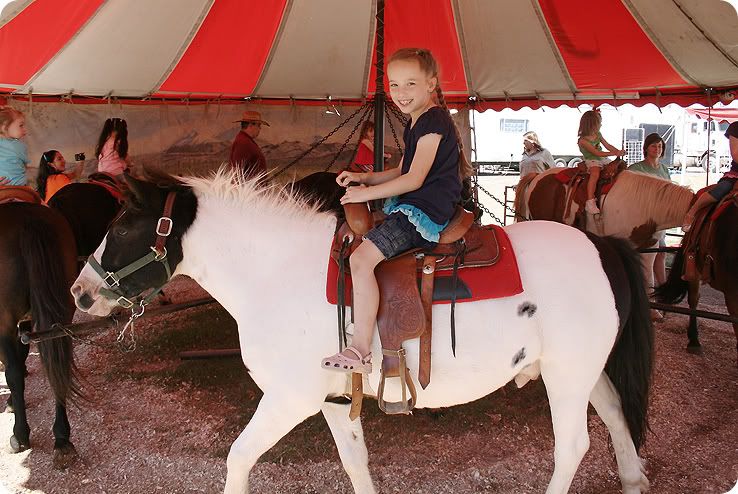 ~~I've had these photos ready to blog for a while and just haven't finished the post. The weekend before this last one our little family ventured out to the "Great State Fair of Oklahoma." It's a family tradition. You can't let September go by without a trip to the fair.
~~Every year I enter a couple of my pieces in the art competition and this year Sierra entered two of her own. One of them was her painting of our
cat boy Brenden
. We don't know how or if we've placed until we visit the art building so it's always a fun surprise.
~~Sierra walked in, looked around, spotted her pieces and lit up with the biggest smile. Her two pieces had won 1st and 2nd place! The look of excitement on her face was worth so much. I know that winning isn't everything and I had even made sure to prep her against being disappointed if she didn't place. But I was secretly thrilled that she had done so well because I know that it will encourage her to keep going with her art and I already see so much natural talent in her.
~~Savannah has decided that she's going to enter next year also and, even though I'm a bit biased, she too has quite the drawing skills.
~~The experience of the Oklahoma State Fair is an unusual one, to say the least. Pretty much anything that can possibly be fried and put on a stick is sold at the food vendors. Cheese, mashed potatos, twinkies, sandwiches. You name it and they fry it. The air even smelled a bit greasy. I wanted to go home and drink a gallon of green juice after just walking through the food court.
~~The weather was beautiful, though a bit hot. We watched a trick riding show and a sea lion show and walked through a lot of different buildings. The highlight of the day for the girls was getting to ride a horse, which neither one of them had done before. They sat on their ponies with the biggest smiles on their faces. Sierra especially, was beaming. I felt a bit sorry for the poor horses who had to spend all day walking in circles but my girls gave them extra love, pats, rubs and hugs for the ride.
~~Well, it's almost time to head on out to the school pick-up line. This day has been going by so quickly. Life itself has been breezing along. I have so many things percolating in my brain and I'm trying to figure out the best way to share them. I've had some wonderful experiences lately and have been continuing to grow and learn. All for another time.
For now I'm off to get my happy little 2nd grader. It's always fun to pick her up and hear her stories from the day.