~~We are here in Eureka Springs on a very wet, drizzly rainy weekend for Dustin's little Sister's wedding. She's getting married tomorrow and we're praying that the rain will move on out (although it's not looking too good.)
I got these pics of the girls this morning, just before the rain started.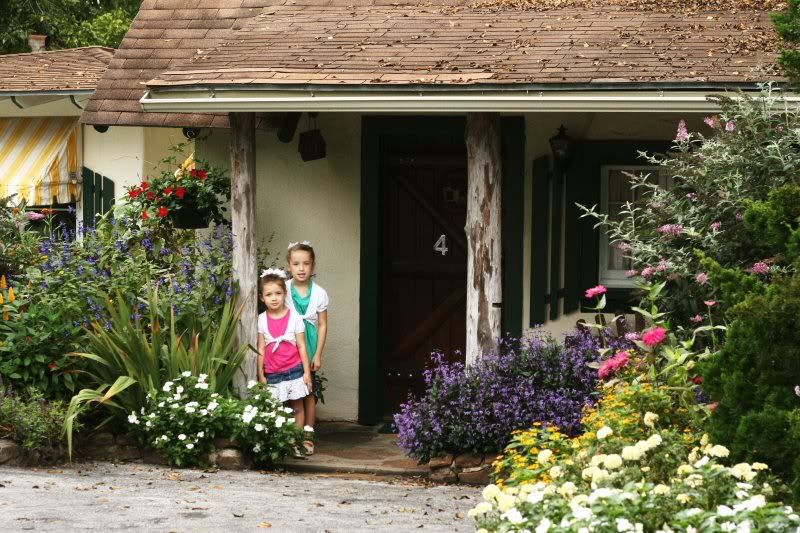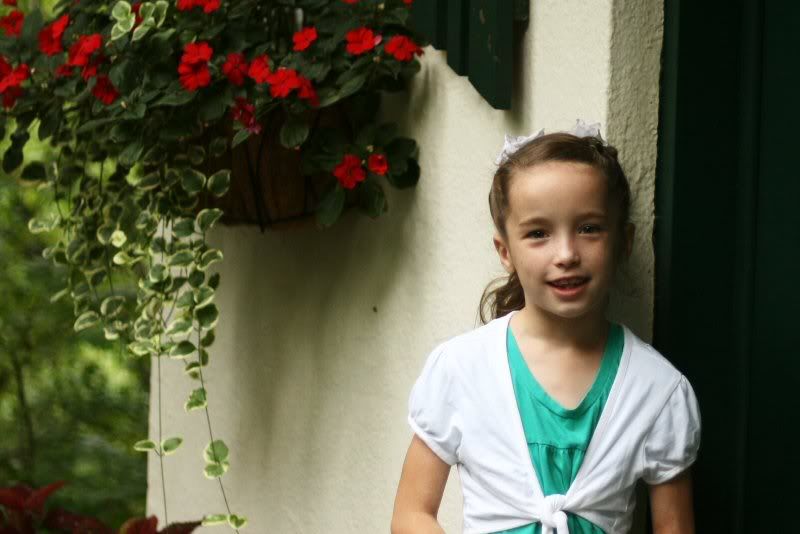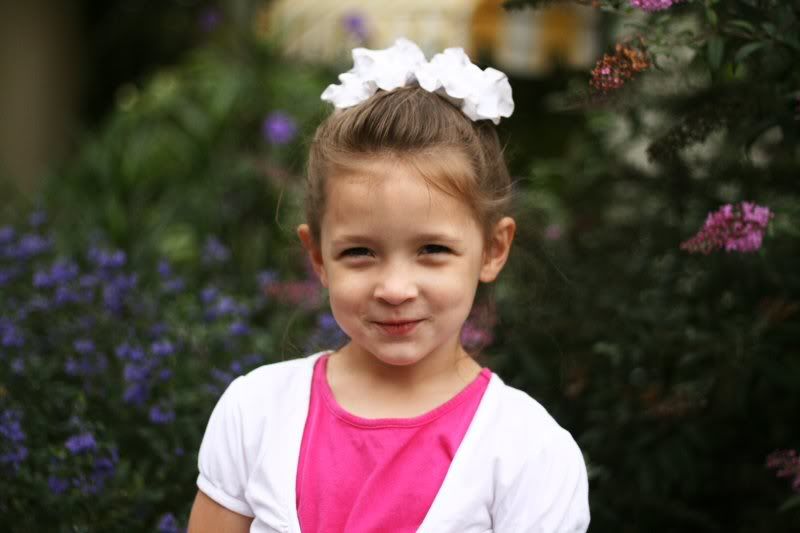 ~~Eureka Springs is such a neat little artsy town. Dustin & I came here once before and I loved wandering through the art galleries and shops. We tried to do a little sight-seeing this morning but ended up coming back to our cabin a little cold and soggy. The girls don't seem to mind. They're playing happily in the corner of the room, building houses out of pillows.
~~My poor blog has been so neglected lately and I'm starting to miss it. It's like I told a friend; I feel like life has just rolled me right off the blogging train.
~~So much has happened since I last blogged that there's no way I could possibly catch up.
**Dustin & I took a quick get-away weekend to Austin for our 10th wedding anniversary. We enjoyed our trip so much!
**Dustin has done a couple more races, placed very well, and is steadily working his way towards becoming a Cat. 3 racer. (Yay!)
**Both girls are enjoying school so much and love their teachers.
**Savannah and I were rear-ended on the way to school (right after I had dropped Sierra off.) Everyone was okay and the damage isn't too, too terrible but it still shook me up quite a bit.
**
Gina
(aka Fitnessista) had a "blog-meetup" at the brand new
105 Degrees Cafe
and it was so nice to meet her. Dustin came along with me and we also met some other great ladies including
Michelle
.
I have been anxiously waiting for the opening of
105 Degrees
. It's an all raw, vegan, living food restaurant. The food is unlike anything I've ever tasted. Absolutely incredible and soooo good! And what could be better than eating a delicious meal and knowing that it was actually good for you?!
**Best of all, I'm so very close to being finished with my painting. Whoo-hoo!
Well, the rain is still coming down outside the windows but I'm enjoying this time with my little family. I hope you all are having a great weekend as well.
:)