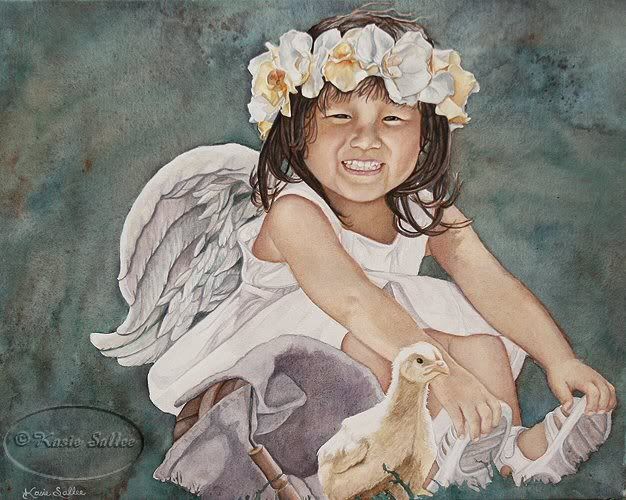 "Little Angel Joy"~ 16" x 20" Acrylic & watercolor on watercolor canvas~Copyright 2009 & Beyond~Kasie Sallee

~~Well, here she is; the little angel finally finished. For some reason she's showing with a bluish tint on screen. I may have to come back and try to fix the photographs.
~~This little girl was so much fun to paint. She's very petite but full of personality. She was so happy when I photographed her, although it took her a bit of time to warm up to the chicken, lol.
~~It feels so good to get her finished. Paintings done during the summer take so much longer because they're done in little snippets of time.
~~I hope everyone is enjoying their week.
Happy Thursday!