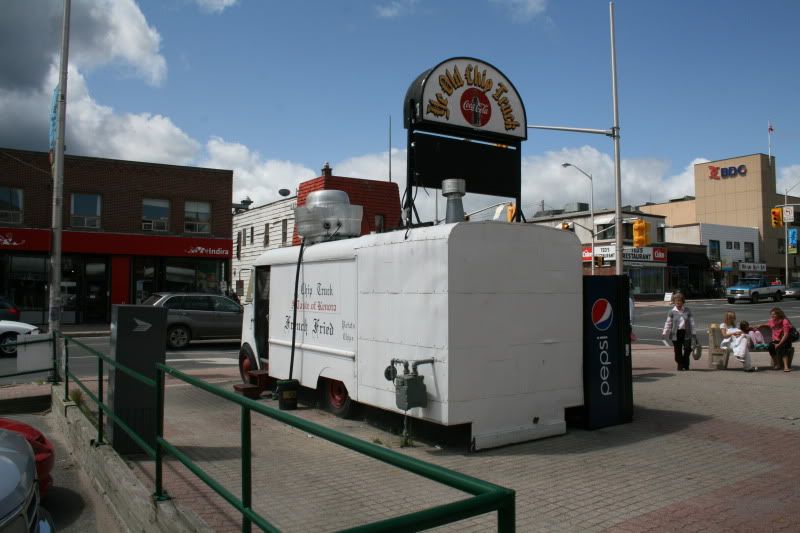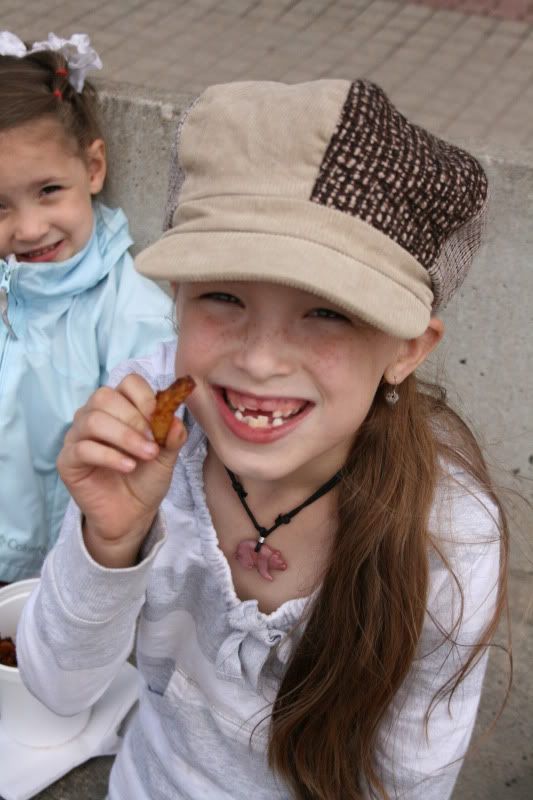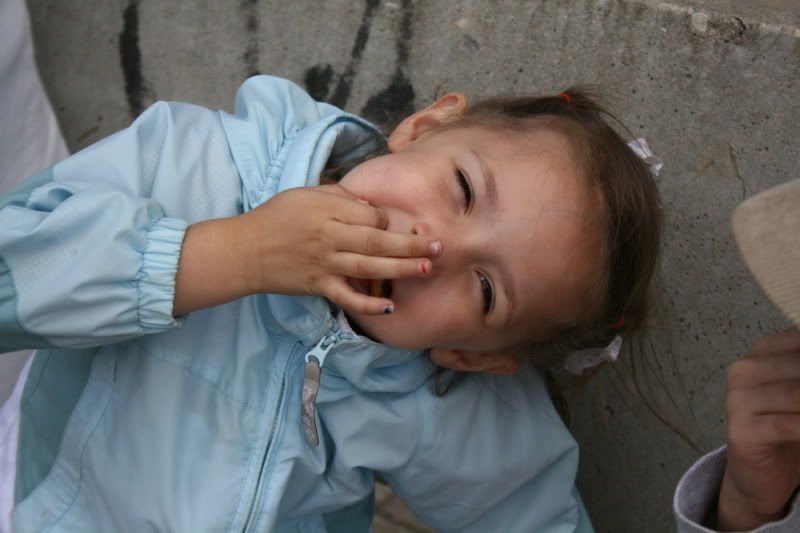 ~~The girls and I are in Kenora, Ontario Canada. Dustin was so busy at work that he wasn't able to take off and go with us. My grandparents own a camp here and are in the process of turing it over to my parents. They run the camp during the summer months and return to the States during winter. I've been coming here since I was a little girl and this place has such a special spot in my heart. But I've never made the trip on my own and I was very nervous about that. I followed my sister and her husband so that was a great help but for 1200 miles it was just me and the two girls in the car. I truly believe that we had lots of prayers going up for us because the trip went better than I could have ever expected. While driving across the Trans-Canadian highway last night we saw a momma duck and several ducklings, a momma fox and her pups and a young black bear. So neat!
~~We made a trip into town this morning and the first stop was the "chip wagon." Canadian style chips are really big thick home-made french fries with salt an vinegar. Not the healthiest thing to eat but full of yum and memories. This place is a family tradition.
~~The air here is crisp and refreshing. If it even reaches 77 degrees they think it's hot, lol. Such a change from the 100 degree weather at home. It's so beautiful and relaxing. I love looking out at the mirror-like lake and hearing the loons calling out over the water at night. If only Dustin were here with me. I'm missing my best friend!!