"And he said: "I tell you the truth, unless you change and become like little children, you will never enter the kingdom of heaven.

"
Matt. 18:3


~~The girls have been enjoying this quiet Wednesday by crafting and painting. I was cleaning and taking care of things around the house with a very busy mind. I stopped for a while and just watched as they happily created, lost in the joy of their work. My heart was filled to the top and I was reminded of why God tells us that we should become like little children.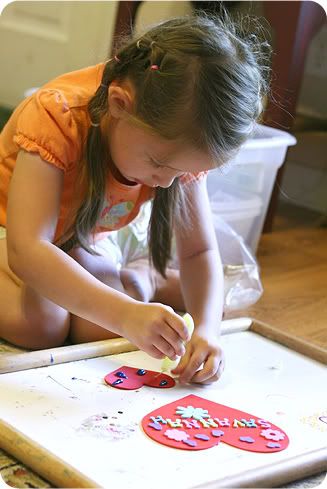 ~~There was no fear or worry. Just complete joy in the process. So many times I allow that inner critic to steal the joy of simply being creative.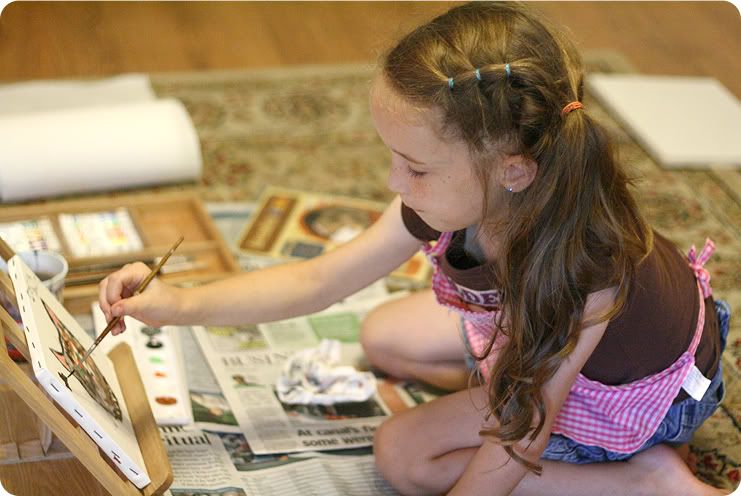 ~~I had to laugh as the "model" for the painting was even enjoying the process. (Or at least the paper towels.)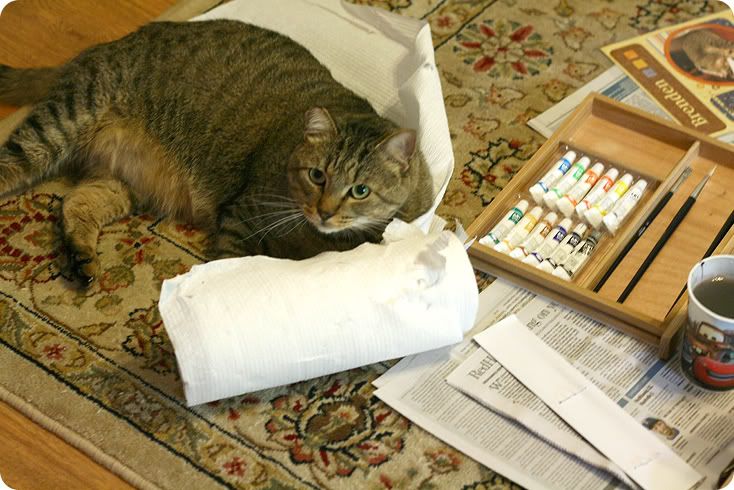 ~~Sierra was so proud of her finished piece. It was the good kind of proud; that feeling that comes when you've worked hard at something and are happy with the results.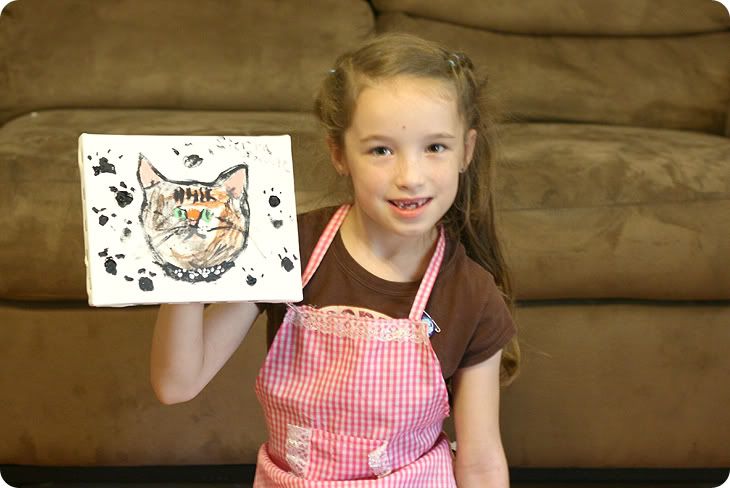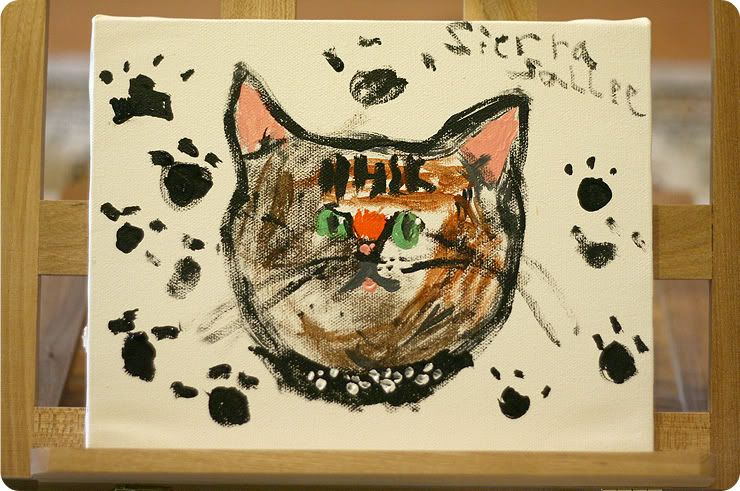 ~~Let go of the critic. Let go of the fear. Don't allow being a "grown-up" to steal the joy of living a creative life.
~~Happy Wednesday!