~~We've been enjoying our summer just spending lots of time together. We made it through the crazy, busy and fun week of Vacation Bible School and now have been finding ways to stay cool in the 100 plus degree weather. Last weekend my sister had a garage sale and my two little entrepreneurs came up with the idea of having a lemonade stand. They were so enthusiastic about the whole idea. There was a carefully drawn up sign, a kid-sized table and a shady spot. They decided to add cookies to the menu.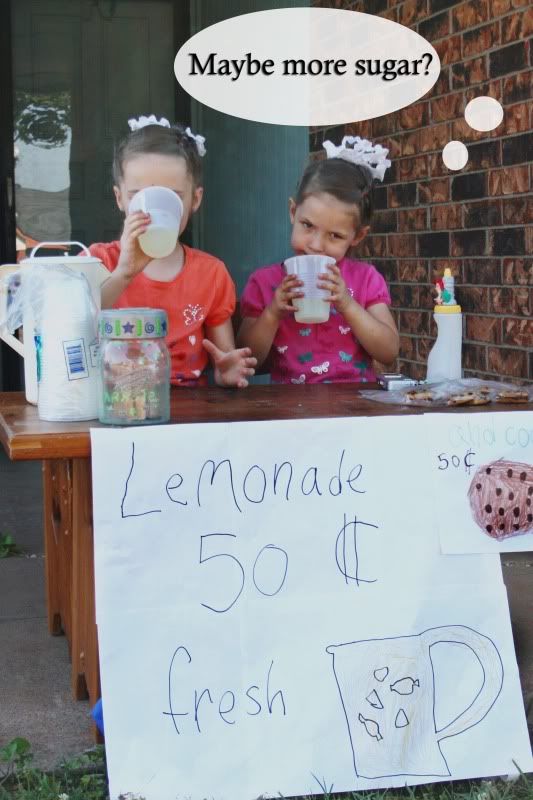 ~~Every good entrepreneur tests her products before selling. (In our case I think they drank and ate half the profits, lol.)
~~Hardly anyone could resist two cute girls cheerfully selling lemonade and "coockies." (Notice the sign above.) I love my girlies so much!
~~Right now I'm actually sitting and watching paint dry which reminds me of watching grass grow, lol. I'm working on the background for my new angel painting. The background requires many layers which have to be fully dry before adding the next one. I'm anxious to get a move on this piece so I guess this is a good practice in patience.
~~Happy Tuesday!