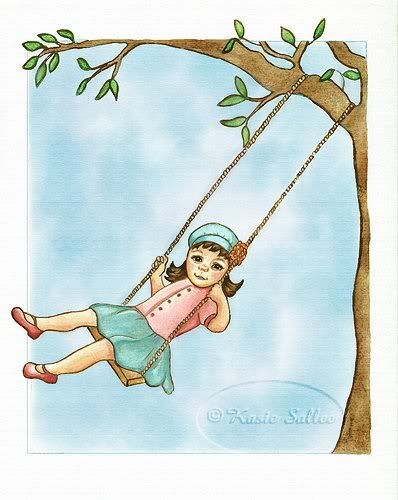 Copyright 2009 & Beyond~Kasie Sallee~Please do not use in any way without permission. Thanks!
~~I wanted to pop in quickly before the girls and I are out the door for soccer practice. This is one of the illustrations that I've been working on and truly enjoying. I love to capture the carefree feelings of childhood and one of my favorite childhood memories is swinging.
~~Well, off to wrangle some shin-guards and cleats onto a wiggly girl! Happy Monday everyone.