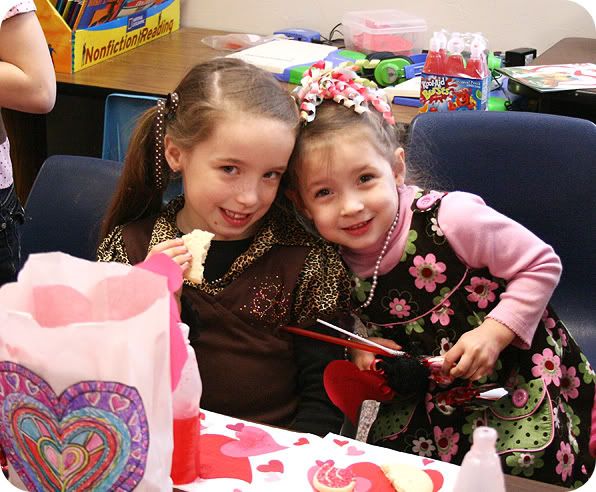 ~~Valentine's didn't go exactly as we'd planned but we still had a nice weekend. My poor Hubby got sick on the way to the restaurant where we'd made reservations. Poor Guy! We had to just cancel, turn around and come home. He felt so bad. But I told him that he's my Valentine every day, not just on the holiday. We've decided to take a rain check for our date!
~~Whatever he had went quickly and he was able to surprise the girls by taking them out to breakfast. They love going on "Daddy dates" so that just made their day! I'm kicking myself for forgetting to take pictures. I get so wrapped up in watching the moment that I forget to grab my camera. I've got to work on that!
~~Yesterday Sierra was off of school so we drove to Dustin's work to have lunch with him. It was just an over-all nice day!
~~I'm sorry for the short post but I figured it was better than nothing. I've got so much going on in my head that it's hard to write. The next 3 weeks are incredibly packed and I'm trying to just take it all one step at a time. ~My parents have sold their house and need to be out by this weekend. ~The big kid's consignment sale is coming up and it takes me about a week to prepare for that! ~Savannah turns 4 on the 7th. ~ My sister is getting married and the girls and I are in the wedding. ~I'm going to a women's retreat at Church. ~And on top of that there are several family birthdays all in the next few weeks.
~~I've got my notebook out and have just been writing things down as they come to mind. I'm going to stay calm and take everything one step at a time. But today, despite all that I need to do, I'm going to paint!
~~Happy Tuesday!