until today!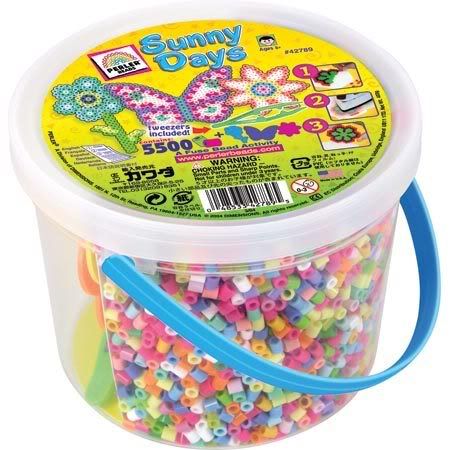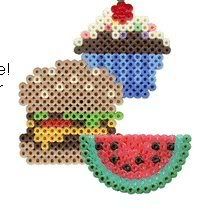 ~~The girls absolutely love
these things.
They've been the favorite craft for months. Both girls will sit and work contentedly for a long time creating all sorts of designs. If you've never seen them before they're small beads that you place onto pegboards. Once your design is finished you cover them with a special paper and iron over them. The beads fuse together and you have a neat little creation. Sierra loves to print patterns off the internet and follow them like a puzzle. They're really great for encouraging creativity. Like I said, I've always loved them until....
~~This afternoon both girls were happily beading away at the dining room table when I heard the horrifying noise of a bucket of 8,500 beads hitting the floor and rolling everywhere. Heaven help me! I walked into the dining room and stood there, frozen, surveying the damage. Both girls looked up at me with giant eyes but neither one said a word. I think they were waiting for some sort of reaction.
~~Breathe. Breathe. Breathe.
~~Then it hit me like a stroke of lighting. My
Dyson
. Mother's sanity saver is what I call it. I got out the vacuum and made sure that the container was empty and wiped out. Then I vacuumed up all the beads and dumped them back into the bucket. Problem solved. I was also quite thankful that I had vacuumed the dining room the night before!
~~Within minutes the girls were back to their beading. Sierra was making a flowered light switch cover and Savannah was attempting a rainbow heart.
~~Have I mentioned how much I love my Dyson!?
and I think I'll give Perler beads a second chance too.