~~The Before: (Click to get better pictures.)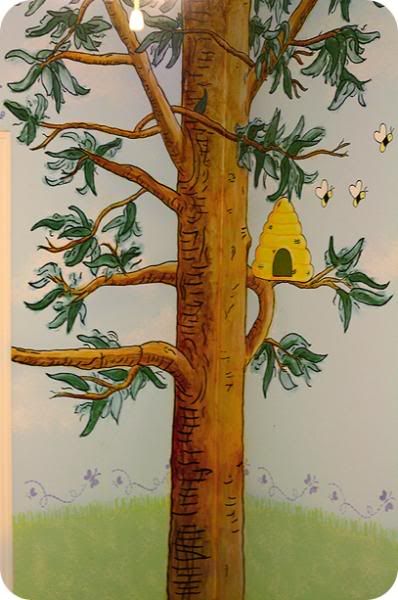 ~~Tree that was in the corner of the room.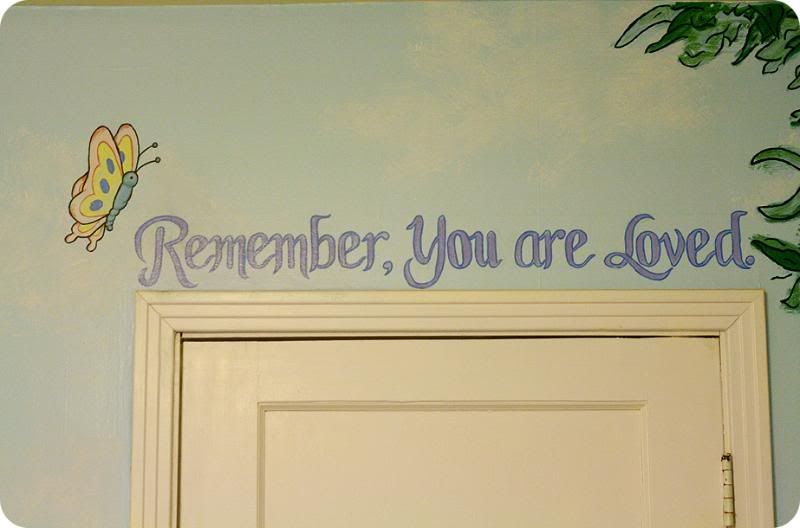 ~~Over one of the doorways.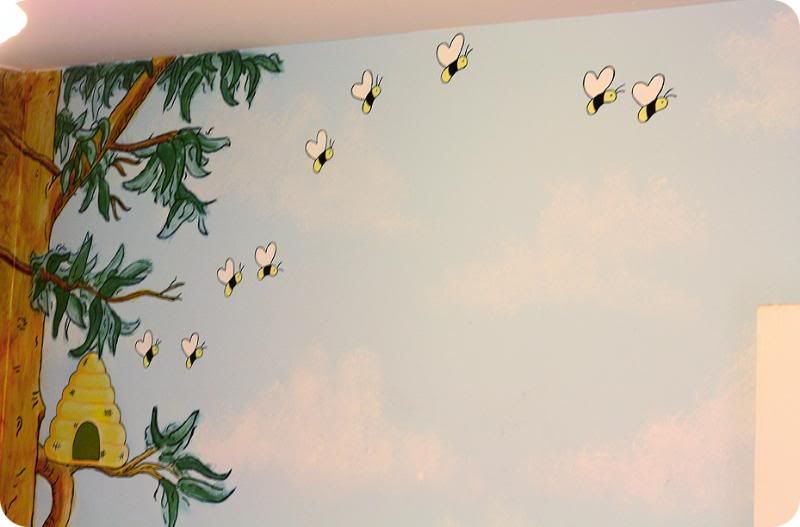 ~~The dresser/changing table was on this side of the room; under the bees!
~~Pooh was on the opposite side of the room; floating over the crib.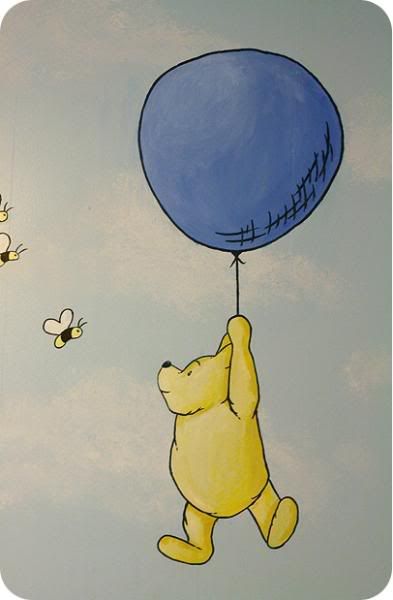 ~~Another view of Pooh.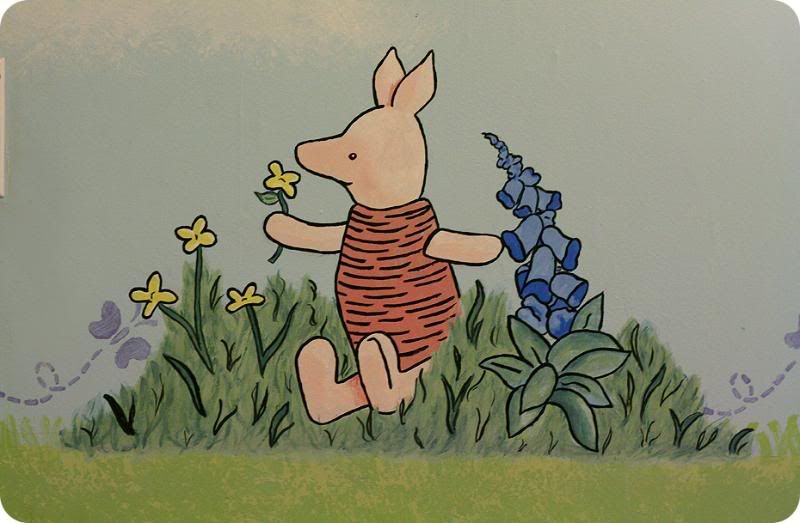 ~~Piglet on the wall by the window and light switch.
~~Well, Pooh is no longer there. Sigh. It was harder than I thought it would be to paint over these pictures. I honestly felt like it was just yesterday that I was standing there with my big belly, painting the walls and wondering what our little girl was going to be like. Both girls have enjoyed this room and the walls but it was time for a change. That still didn't make it any easier!
~~You know how home improvement projects have a tendency to grow?! Well, that's what happened with their room. The original plan was to paint the walls. Easy enough. I started priming them on Monday and then a bad ice storm came in. Dustin came home from work early and started helping me. While we were working we decided that we really should go ahead and texture the walls since he already had the supplies and we've been doing that to all the other rooms in the house. (We live in a very old house that we've continually been updating.) So, the next day while we were all iced in, he got out the texture to get started. Only, first we needed to pull off the very old wall-paper underneath all the paint. (See how it kept growing, lol.) There was a note underneath the wall-paper saying that it had been done in 1957. Pretty cool. Anyways, to make a long story short, the room is finally finished up today after texturing, painting, and touching up all the trim. Hopefully by this evening we'll have it put back together. The girls have been enjoying camping out in a little princess tent in our office room but they're anxious to be back in their own beds!
~~As of right now the walls are a solid colored blue-green. It's bright and cheerful and I think it helps to lighten up their small room. But the girls have already been giving me plans for the new murals they'd like me to paint. I don't blame them. When you know your Momma can paint pictures, why settle for solid colors. ;) But the murals are going to have to wait for a while longer. Mommy's had enough wall painting for a while!
~I'll have to post the after pictures when I can.
~~Happy Thursday everyone!