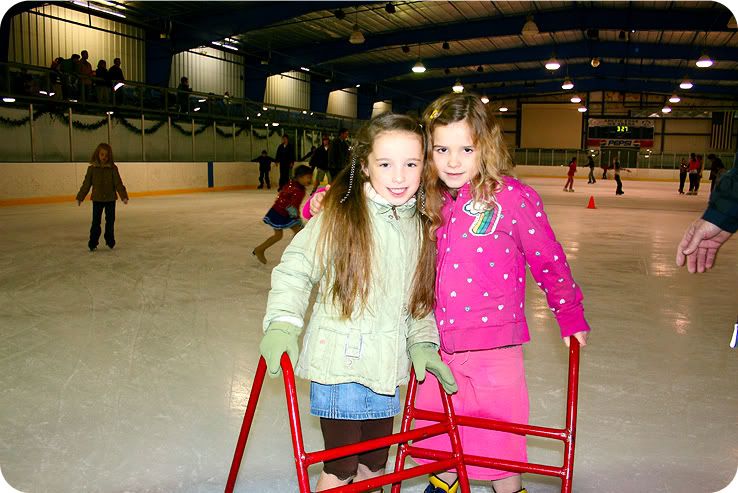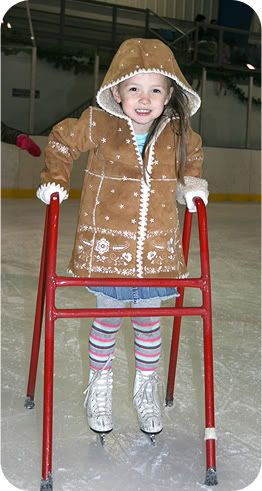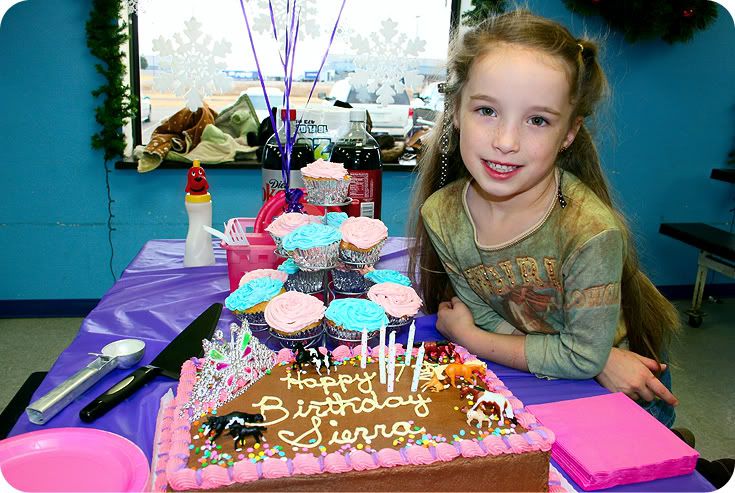 ~~Friday! Friday!
We've got a little catching up to do. Well, more than a little. So I'll start by posting some pics from Sierra's 7th Birthday party.
~~She decided that she would like an ice-skating birthday this year, even though she'd never been ice-skating before. It turned out to be so much fun and now both girls are anxious to go skating again. Over 10 years ago Dustin and I used to go on dates at this very same ice-skating rink. It was hard to believe that we were celebrating the 7th birthday of our daughter when it seems like just yesterday that I was skating around with a handsome young man, trying not to fall and embarrass myself, lol. Sigh.
~~I'm so proud of the young lady that Sierra is becoming. It's hard on me to accept that she's not a baby anymore. Nope. She's a big girl who...
loves horses and all animals...
is becoming quite the little reader....
is friendly and out-going...
loves to draw and is very good at it...
is always writing stories, letters, and notes in her diary...
and is a great big sister who has a devoted little admirer and follower.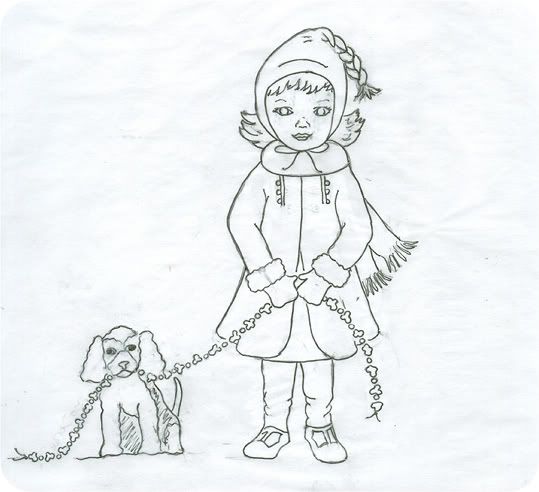 ~~Thank you all for your kind comments about my illustrations. I'm already starting another one and enjoying it so much. I thought I'd share the sketch/line drawing that I started with.
~~This is actually the second line drawing for the girl. I start with a piece of paper and rough in my idea. At that point everything is very rough and I'm just getting my idea out of my head. Then I start to refine areas like the face, clothes, etc. When I get the drawing where I want it I use a sheet of tracing paper to go over it with one clean line. That's the drawing that you see above.
~~I had originally planned to do this illustration in photoshop. You might remember the girl I showed you
here
. I was having fun with her but didn't like how digital she was looking. So, I pulled out a sheet of watercolor canvas, transferred my drawing onto it with graphite paper, and used fluid acrylics to bring her to life. I'm happier with
the result
although Sierra disagrees and likes the digital girl better, lol.
~~I love doing my fine art pieces, like the angel series. But I also enjoy doing these illustrations. I have a passion for vintage children's books and the simple, innocent childhood that they represent. So although I definitely plan to continue on with my larger fine art pieces, I've decided that I also want to pursue illustration and see where it takes me. I've had some ask if I would consider selling them and I can say.....
"Hmmm. Stay tuned!!"