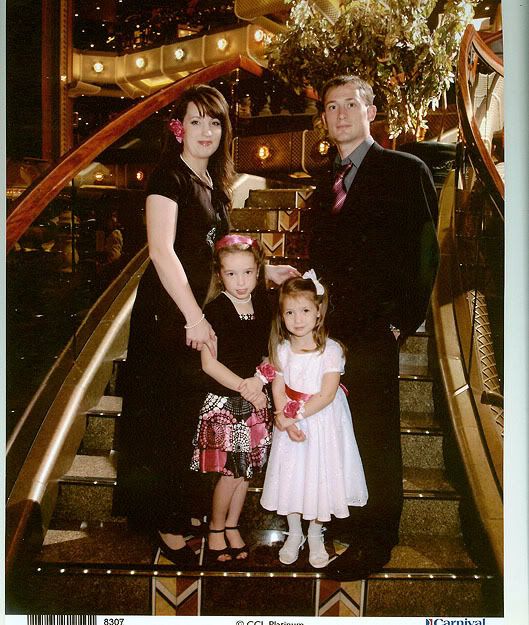 ~~I hope everyone had a wonderful Christmas spending happy times with friends and family. We've had a wonderful whirlwind of a time. It's nice because both of our families live in the same town so we get to spend time with all the relatives. That also means we never really stay in one spot for long and do a lot of "back-and-forth."
~~Sierra's 7th birthday was 2 days after Christmas. She had a fun party at the ice skating rink and everyone (including the grown-ups) enjoyed themselves. I'm anxious to start sorting through my pictures.
~~I don't have very long but wanted to pop in and say "Hello!" I haven't forgotten you all. It's just going to take a bit to get back into a normal routine.
~~The picture is from our formal night on the ship. It was so much fun to dress up as a family.
**I
finally
received our Christmas cards. (The ones that I ordered
before
Christmas.) Hmmm. Not sure what happened there but I'm still going to put them in the mail. They can be "Happy (late) New Years cards now, lol.