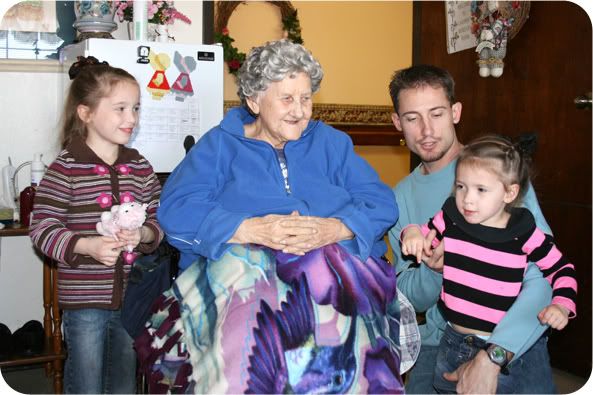 ~~Today is the funeral for Dustin's sweet Grandma. She had the greatest smile!
She always loved for us to come and visit.
~~2008 has seen two of our Grandmas into heaven. Although we know they're happier there, it's still so hard to let them go. Dustin has been sharing some of his favorite memories of Grandma Morgan from when he was just a little boy. She was truly a wonderful lady. I forgot to mention that she had 9 children....that alone deserves a Super-woman award!
So today, if you would, please keep my Hubby and his family in your thoughts & prayers.
~~I wonder if Grandma Morgan and my
Nana
have had a chance to visit?