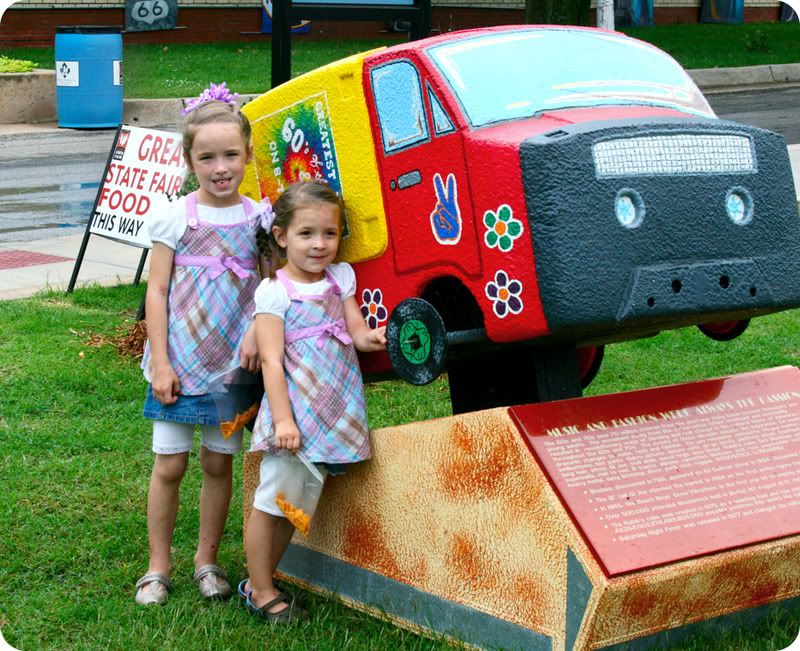 ~~Life has been busy with good things. Fall has finally settled in and I'm loving it. We went to the State Fair on Saturday even though it was wet and rainy. We didn't get to see as much as usual (because of the weather) but we all still had a great time.
~~The State Fair is a sort of anniversary for me. Last year at this time, I made some big decisions about my art. I decided to treat myself and my art more seriously. I ventured into painting and set goals for myself. I do feel like I've come a long way in a year and now I'm once again at that place of reevaluating and planning for the next year. I've been working, thinking and planning with my business partner (who also happens to be my handsome husband!) I'm making lists and researching. I'm even in the process of building a website; something that's been a long time coming. It's all very exciting and nerve-wracking at the same time. The most important thing that I must do is to continually put it all into God's hands and seek His guidance first.
~~I received some advice several years ago from
Donna Green
. She's an amazing artist who I highly admire. Here is a clip from her letter:
"Don't worry about what avenue your art will take, just be true to yourself and all will follow. Keep creating and God's gift will find it's own path. Be open to all possibilities; sometimes the littlest things lead to the greatest opportunities!..........
Remember, the important thing is to always do art from your heart."
~~I treasure that letter and keep it in my copy of her illustrated book "Leaves from A Child's Garden of Verses."