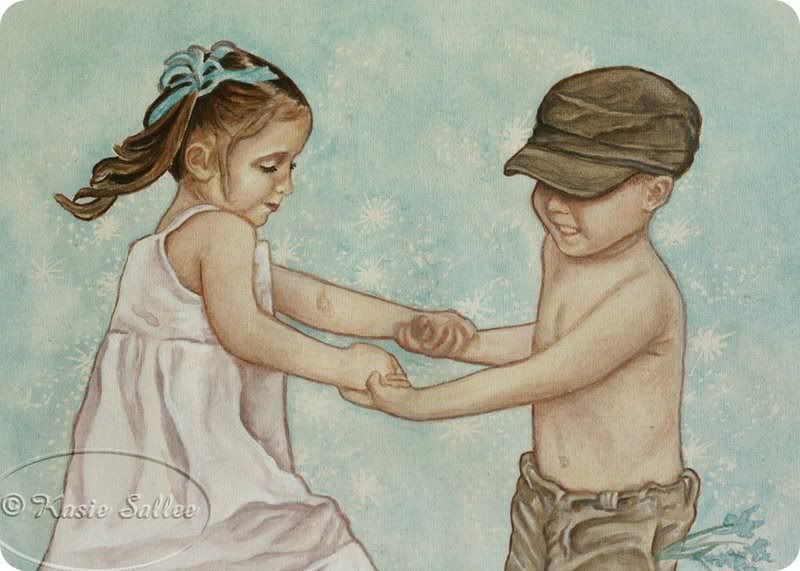 Click to see larger. Copyright 2008 & Beyond~Kasie Sallee
~~Another fun illustration-type painting. This is 12" x 16" fluid acrylics on watercolor canvas. I'm truly enjoying doing these. I have several larger, more in-depth pieces in the works but these smaller pieces really inspire my creativity.
~~Thank you so much for stopping by today. I hope your week is off to a great start!