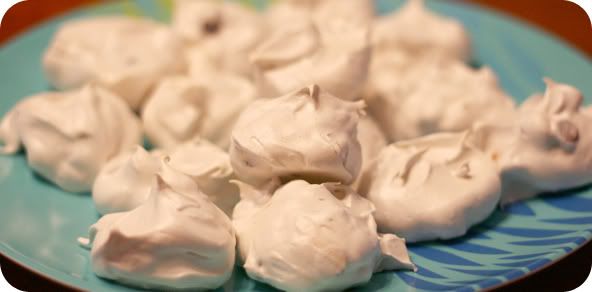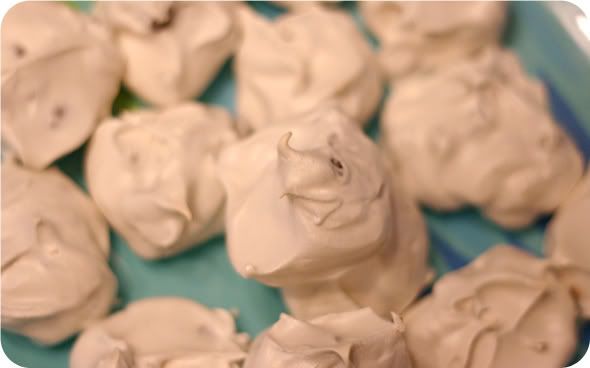 ~~These cookies are fun and easy to make. The girls helped me make some this weekend and Sierra declared that they're the best cookies in the whole world! They're a family tradition for me and something that I grew up with. It's fun to pass that on to my girls.
♥~
Forgotten Cookies
~♥
~2 egg whites
~2/3 Cup sugar
~1 tsp. Vanilla
~1/2 Cup chocolate chips (The cookies are really sweet so we like to use dark chocolate chips.)
~Nuts (optional)
1.Preheat the oven to 350 degrees.
2.Line a cookie sheet with aluminum foil and spray with non-stick cooking spray.
3.Put 2 egg whites in a mixing bowl. (This works best with a stand mixer.) Beat until frothy.
4.Add sugar and vanilla. Beat on high until thick. (Several minutes.)
5.Add chocolate chips and nuts if wanted. Mix in gently.
6.Drop by mounds on cookie sheet.
7.Place in oven. Turn off oven.
Do
Not
Open
oven for several hours or overnight.
Enjoy!!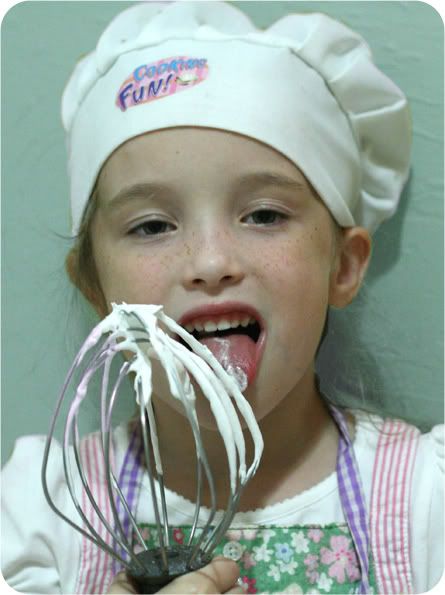 One of the perks of being "Mommy's helper!"