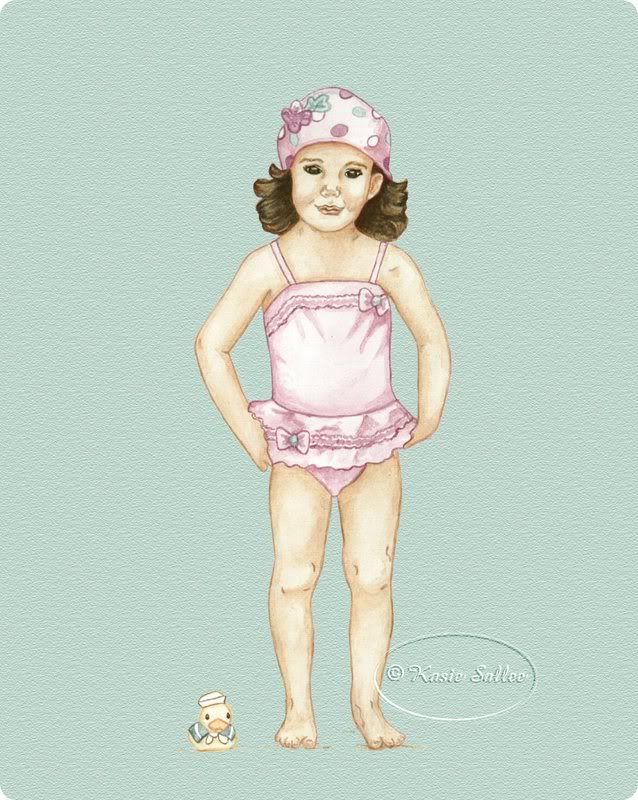 (Click to see a clear version. You can click twice to see even closer.)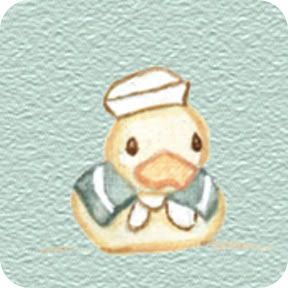 Copyright 2008 & Beyond~Kasie Sallee
~~I'm still playing around with this illustration style. It's a lot of fun for me and stretches me creatively. With this piece I pushed even more toward a vintage "Dick and Jane" look by stylizing the features and simplifying the overall look. As strange as it sounds, it's harder for me to simplify. I've spent so many years trying to teach my eyes to see every detail that it's a challenge to pare things down to only what's important.
~~I used my youngest daughter as inspiration for this character but made her different in her own way. I've nicknamed her Evie and was thinking about who she might be and what her personality is like as I was painting her. Who knows, there might be more paintings coming with the adventures of Evie and Mr. Quackers, lol. At least my girls are entertained by the idea.
~~I had a photoshoot with a dear friend's daughter this past week. She modeled for a new angel in my
angel series
. I'm also going to be meeting with another little model next week. I'm excited to have two little angels waiting in the wings. (How do you like that pun!)
So it's safe to say that my creative ideas are on over-drive right now. I'm bubbling over with ideas and I'm excited to get to work.
~I would honestly like to hear your opinions on these illustration type pieces. Don't be afraid to tell me what you truly think. Do you like them at all? You won't hurt my feelings. Honest. I've got my tough skin on. (Just say your opinions nicely, lol.)
~~Well, I hope you enjoy the rest of your weekend!