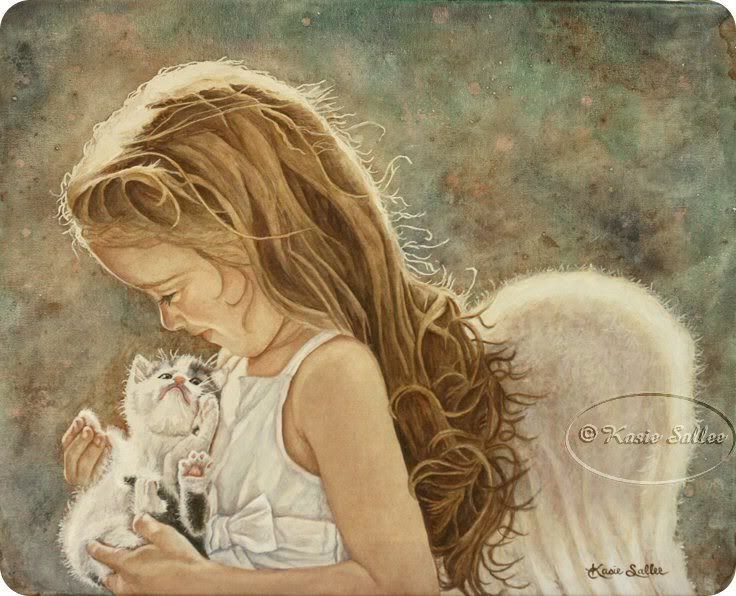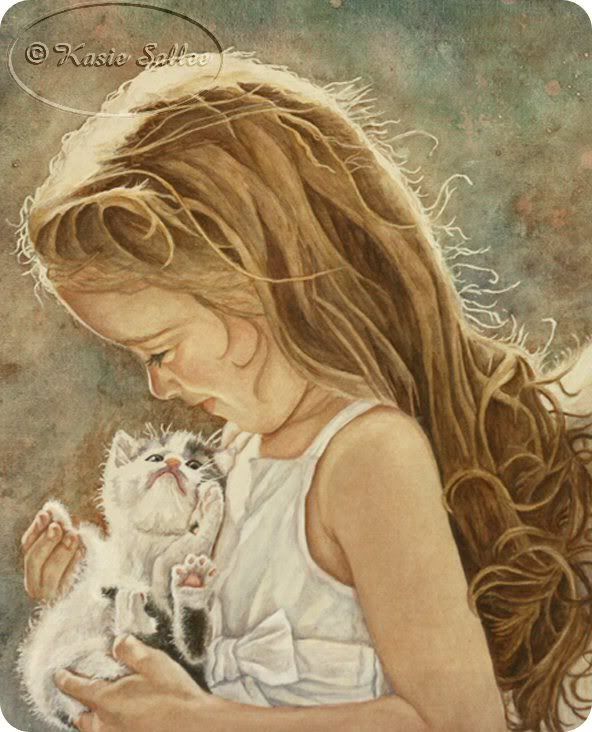 (Click images to see larger.) ~All of my images are copyrighted and protected by law. They may not be used in any way without permission. Thanks for being honest!
"Gentleness" Acrylic on watercolor canvas~16"x20"~Copyright 2008 & Beyond~Kasie Sallee
~~This is going to be a bit of a quick post but I had promised to post the final pictures of this piece and I didn't want to go into the weekend without getting that done.
~~This is the second angel in my planned series. Her name is "Gentleness." Sierra was my model. (And Savannah was my helper when taking the pictures, lol.) I love the way that the kitten was looking so intently at her and she was looking so lovingly at his little paw.
~~I welcome any thoughts you have about the piece and I thank you for taking the time to stop by.
Have a wonderful weekend!