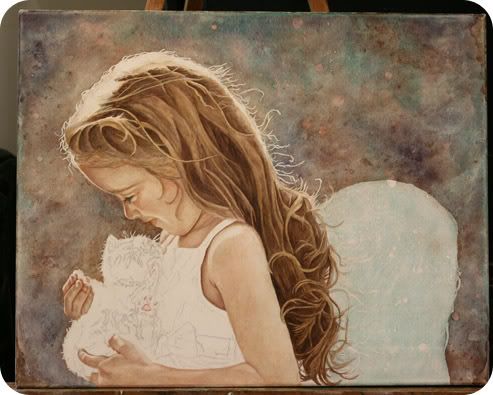 (Click to see more clearly.)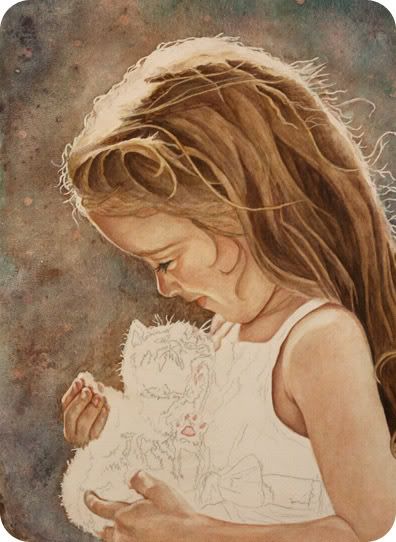 ~~Transitioning from school days into Summer has been fun but it's thrown me off of any sort of blogging routine. I'm sorry about that. Just so much going on lately!
~~This piece is coming along, bit by bit. I'll be starting on the kitten next and I'm excited about that part. This kitten was the most adorable little thing and it's going to be a fun challenge to capture that sweet fuzziness.
~~I want to thank the new visitors to my blog who found me when looking for my
Prismacolor Charts
and
Prismacolor Inventory lists
.
I'm always happy to be a help to other artists out there. Even though I've been using paint more often than pencil lately, I'm still using the same techniques that I did before. I'm slowly developing my own process of "
colored-pencil style painting
" and hope to be able to start sharing that process with others in the future. So I'm so glad that you stopped by!
Happy June Everyone!