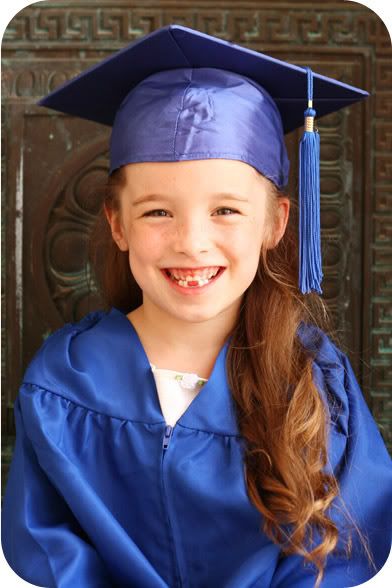 My baby girl has graduated Kindergarten!
~~Dustin and I truly are proud of the little lady she's becoming. She's grown so much this year. She can read and write. She can count and do math. She's so cheerful and outgoing and has lots of friends. It's exciting to watch her go through each new stage but at the same time it hurts my heart. She's my first-born. The one who made me a Momma. And she's growing more and more independent every day. Somebody told me that Kindergarten graduation means that they're no longer babies. Nope. I won't have any part of that. No matter how old she gets, she'll always be my baby girl.
~Have a great weekend!