Warning: Picture overload coming up, lol!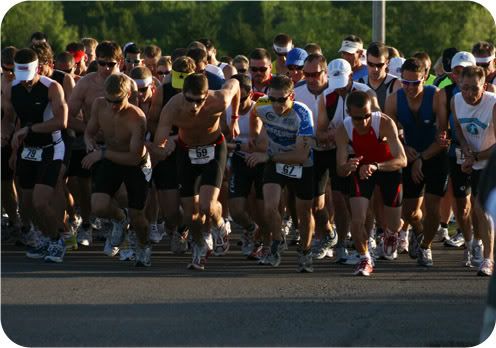 ~~I just have to brag up my Hubby a little. Dustin had a duathlon this weekend and he
Rocked It!
He placed first in his age group and dropped his time from last year by quite a lot. He just keeps getting better and better!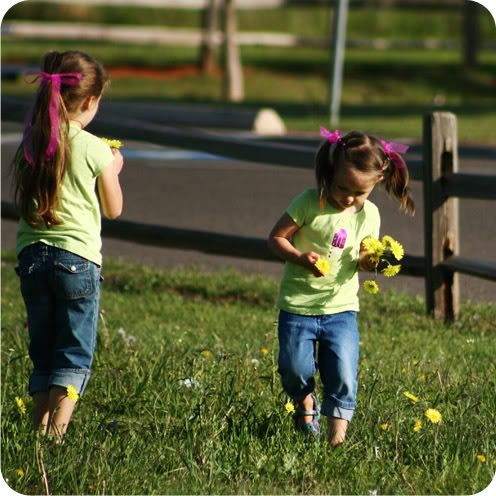 ~~It was a beautiful morning. Perfect weather. No wind. (A miracle around here!) The girls had fun picking flowers while waiting for Daddy. Then they screamed and cheered and jumped up and down when he went by.
~~Dustin's peers voted him best dismount of the day which made him happy (he's really been working on that.) What that means: Duathlons are a split of run-bike-run-bike-run. There's a transition area where you ride in on one side, rack your bike, and take off running out the other side. There are different shoes for cycling and running. The cycle shoes actually clip into the bike pedals. Dustin has a little trick where he loosens his cycle shoes a ways out on the course, rides into transition, and comes flying off the bike with his shoes still attached to the pedals, lol. It's a pretty cool thing to see. (And it makes his transition super fast.)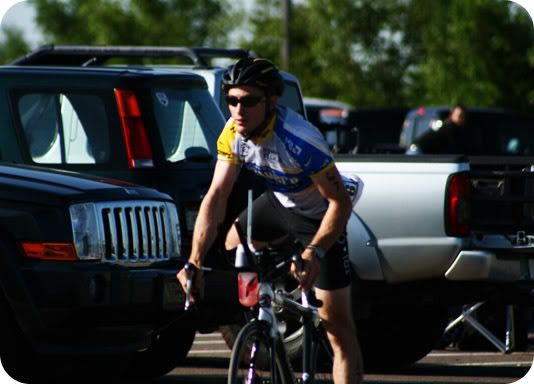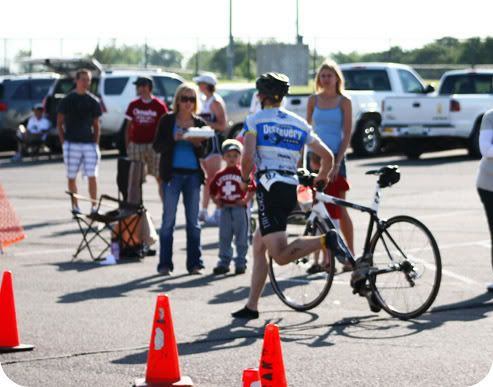 ~~We're so proud of his determination. He puts his heart into everything he does, including being the best husband and Daddy there is.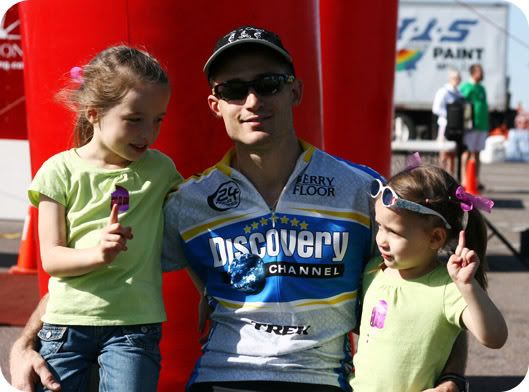 The girls were saying, "Our Daddy is Number 1."