~~I have a name in mind for this piece but I could very well name it "Perseverance" because that's what it's been a test of. It's funny because just the other day I was reading a post on
Lexy's Art blog
where she shared everything that had
tried to go wrong
in her painting. I applauded her for her persistence, not knowing that I was going to need some of my own very soon.
~~I haven't had trouble with the drawing. It's been other things like the transfer paper not wanting to work correctly, the background going crazy, my frisket deciding to get gummy.... Dustin was looking at it and complimenting me on the background. But then he looked at me a little funny and hesitantly said, "What about the wings?" Oh my goodness!! My jaw dropped. I had forgotten to put in the wings before I did the background. I had planned for them all along but had saved them for last. Whoops! I scrubbed the background back as much as possible but I'm still going to have a challenge to work over that area. Oh my!
~~I'm not giving up people! I
will
get this finished.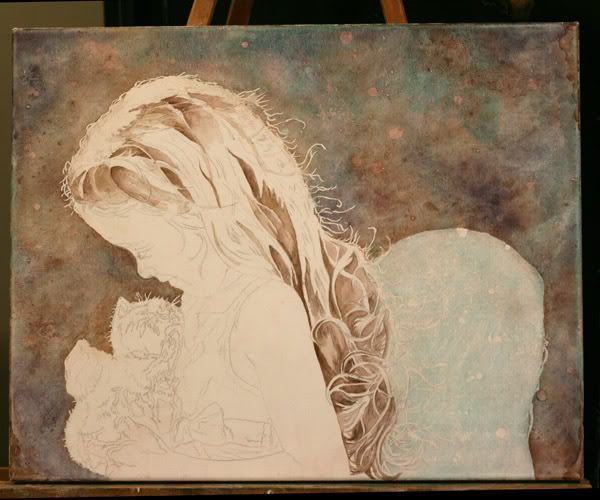 The colors aren't totally correct in the photo but I don't have a lot of time this morning. Just wanted to show you all that I
am
working on something!
Is it really Thursday?
Like
Kal
says, I'd better
GO
!