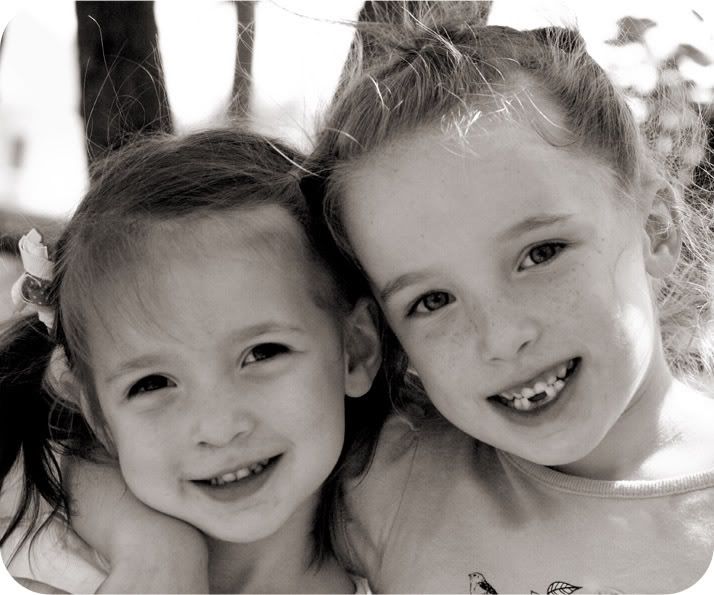 ~~I just wanted to pop in and say "Thank You!" to everyone who's been praying and leaving encouraging comments. It means so much. Truly.
~~Savannah had a wonderful day yesterday, a great morning today, and then an awful afternoon- just when I had my hopes up that it was getting better. I was able to get her in to her doctor yesterday and it's looking like she's developed
GERD
. We're going to be trying some things to see if they help.
~~If you want to know the truth, I'm just exhausted tonight. Flat-out worn-out. Too much worrying; about Savannah and also my
sweet friend's precious new baby
. (Please pray for her too.) Motherhood is the hardest job I've ever had. Every day it brings me face to face with my own inadequacies. But that only brings me to my knees, which is a good thing. Even when times are rough I'm reminded of my blessings. Just look at those two little faces. I'd have to say that the benefits of Motherhood far outway the hard times.
~~That's it for tonight. My brain can't think of much more.
Matt 11:28 Come to me all you that labor and are heavy laden, and I will give you rest.
~~This is my comfort.~~