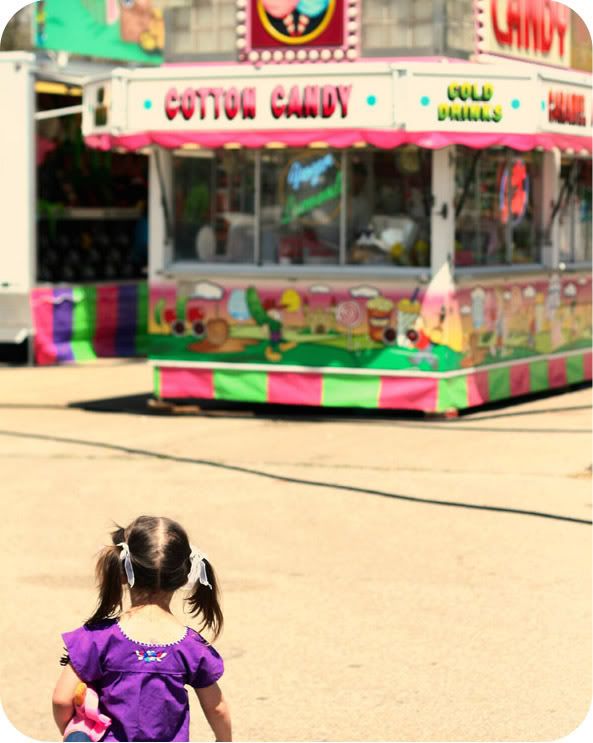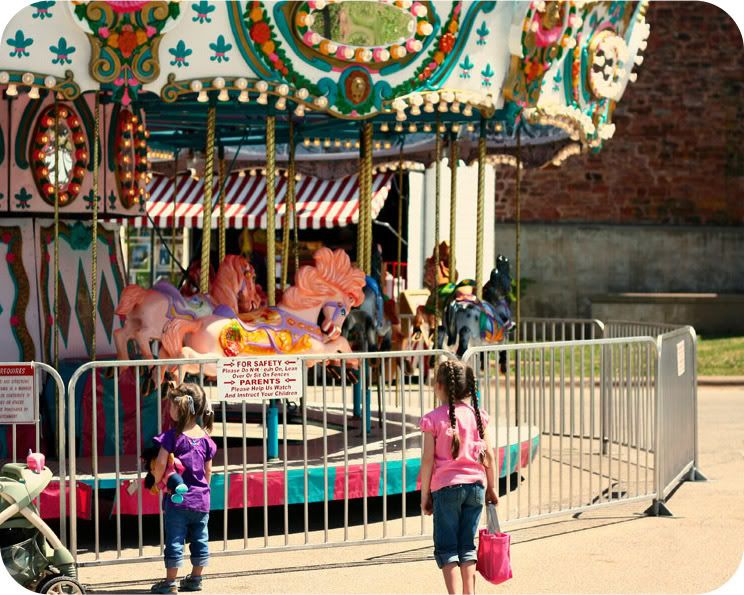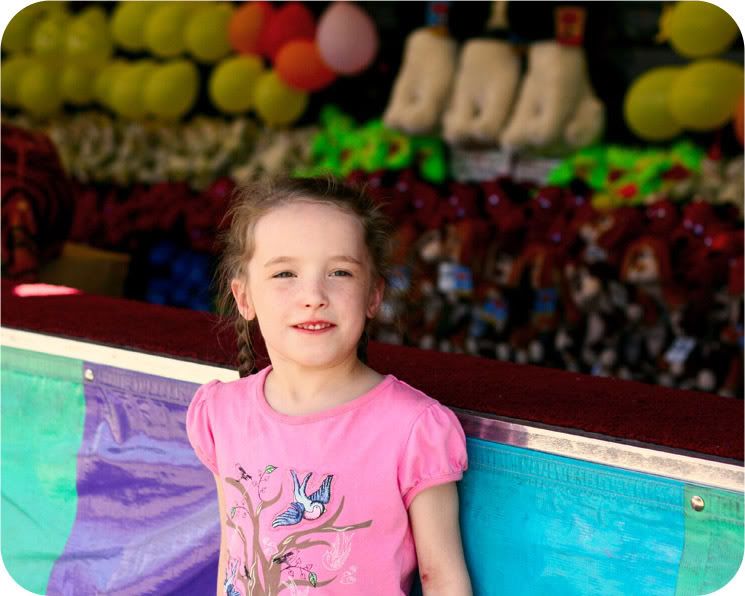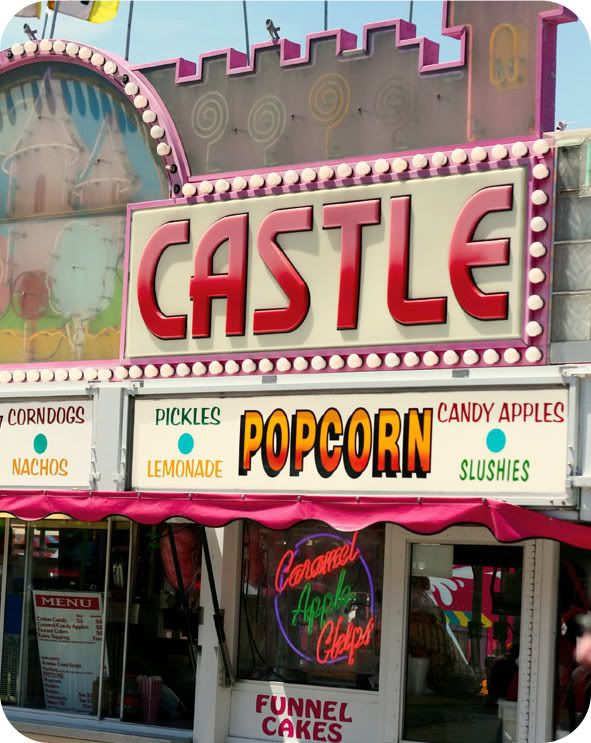 ~~We had a lot of fun yesterday. It was the annual
89er's Celebration
in our town. It's a little bit hard to explain to people who aren't locals, but 89er's is a big, big thing here. It's a holiday that commemorates the
Land Run of 1889
and the establishment of our little town, which at that time was a bustling, growing city and the first state capital.
~~The celebration starts mid-week and there is the
89er run
, Chuckwagon feed, craft show, 1889 style baseball, and most importantly...the carnival. The girls have been so excited about the carnival all week.
~~Saturday we went to town and wandered through the craft booths before finding a spot on the sidewalk to watch the parade. (Parades are another big thing in this little town.) After the parade we walked down to the carnival and let the girls ride some of the rides. They both had such a good time. It was so nice to be together as a family since this was the first Saturday in a few weeks that Dustin hasn't had to work.
~~My painting is basically finished. Just a few little touches and I'll post the final pics tomorrow.
Enjoy the rest of your weekend! :)